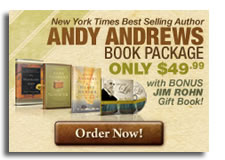 Powered by Max Banner Ads
High Demand, Low Demand
By: SimpleMarketResearch.com

Special Excerpt from Simple Market Research!
The classic retail rule-of-thumb, sell products with high demand and low competition, makes you think that products simply fall into two generalized categories: "High demand products" and "Low demand products".
It makes you think that high demand products are the only products worth selling and when comparing demand numbers the obvious choice would be to pick the product that yields the highest count—but that's not true by a country mile in the world of online selling.
Consider this table of product research results:
Folding Chair = 17,000 search count
Garden Gnome = 8,500 search count
In the example above, if you pick a product based on the highest demand you would determine that folding chairs are high demand products and garden gnomes are low demand products—therefore garden gnomes would be bad products to sell and folding chairs would be good products to sell.
Now consider this table of research results:
Camping Tent = 39,000 search count
Folding Chair = 17,000 search count
In this table, now folding chairs are the 'bad' low demand product and Camping Tents are the high. You could do this all day long; playing king of the mountain looking for the products that have the highest demand count and thinking that all of the products with lesser numbers are not good products to sell.
This kind of thinking trips people up all the time. They get in a rut with their research constantly looking for that product with biggest numbers and ignoring all others. It becomes an endless cycle that becomes both confusing and very frustrating."Demand" numbers are relative.
Remember: Don't dismiss product ideas based solely on low search counts. Compared to most common mainstream products, Niche Products will show a "Low Demand". (because Niche Products appeal to a very targeted group of consumers!)
***This has been a special excerpt from the eBook Simple Market Research. For full step by step training training and tutorials visit:
Schedule Some Time with Chris Malta
During December Chris Malta has set aside some time to help you with your online business.
Chris invites you to join him and spend a full day with him and four other business owners just like you. Join in and learn from those who understand that in order to make real money online you need to hang out with and learn from people who already do make REAL money online.
Register for one of Chris' workshops at a 50% discount Here
One reason web sites don't rank high in organic search is that the search engines cannot find or read their web pages. Search Engines only read text. They cannot read graphics, dynamically-served pages, Flash, Java, Ajax etc. AutomaticSiteMapTM solves this problem by configuring our crawler to read these hard-to-index pages and including them in your XML Sitemap. Search engines can easily read this file and will then index your site faster and more completely.
Until now, XML Sitemaps have been difficult to produce, maintain and submit. AutomaticSiteMapTM crawls sites, creates XML Sitemaps, and submits them to the search engines including Google, Yahoo! & MSN automatically.
Better search placement is just around the corner.